June 11, 2020
Dear First Communion Family,
With a return to the public celebration of the Eucharist, Immaculate Conception has rescheduled your child's First Communion Mass for Saturday, June 20 at 9 a.m.
Thank you for your preparation and study for your First Holy Communion. We have been eagerly awaiting this date and are thrilled for this momentous occasion that represents another milestone in their spiritual life as a Catholic. Please be aware that First Communion Rehearsal is scheduled for Thursday, June 18 at 7 p.m.
If there are questions regarding the Mass, we will be providing clear guidance on any changes or differences. The safety of your family is the utmost importance and we have taken direction from the diocese and civic leaders in how best to protect parishioners. Therefore, we require attendees to wear a mask, use hand sanitizer, observe 6-foot distancing and follow proper hygiene. For more information about returning to Mass, please consult the link below:
Here are some specifics for your planning and awareness of your child's First Communion:
First Communion Rehearsal (Thursday, June 18 at 7 p.m.)

Please arrive no later than 6:45 p.m. for the Rehearsal.
Everyone must enter through the Gathering Space.
At least one parent must accompany and remain with the child for the Rehearsal.
Additional guidelines and safety protocols will be provided at the Rehearsal.

First Communion Mass (Saturday, June 20 at 9 a.m.)

Mandatory arrival time no later than 8:40 a.m. for the First Communion Mass. There will be assigned seating.
Attendance is limited to First Communicant and 5 additional family members only.
Everyone must enter through the Gathering Space.
After Mass, please remain in your pews for a guided dismissal.
First Communion pictures are to be taken outdoors (the Grotto, church grounds, etc.) following Mass dismissal.
If you are not able to attend the Mass, please call the Parish Office. Parish Office can be reached at 614-267-9241.
We encourage our First Communion families, especially those most susceptible to COVID-19 or with serious health conditions, to please view the live-streaming of the First Communion Mass from home.
Pray for a deep love of Jesus to fill your home. I promise you my prayers as well! Stay close to Mary our mother and ask her to prepare your hearts for the gift of Jesus.
Grace and Blessings,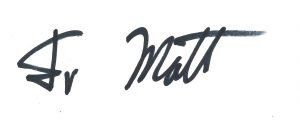 Fr Matt
NOTE: To view the live-streamed First Communion Mass, please visit our website www.iccols.org. You can also visit our Facebook page Immaculate Conception. You can also view a recorded version via YouTube.
Please disregard any other information previously received. This is the official communication regarding First Communion.