VBS is a week-long program offered in mid-July where children, ages 4 to those entering the 5th grade, learn to embrace their Catholic faith. Over 100 children participate each year and registration fills up quickly!
Each year, a new and exciting theme is introduced to highlight one facet of our faith. Previous themes have included Behold Thy Mother, Called to be a Saint, Building the Kingdom of God, Cathletics, A Wilderness Journey through the Sacraments and, most recently, "Shipwrecked…Rescued by Jesus!"
VBS is an all-volunteer program coordinated by IC parishioners. Adult and teen volunteers are always needed to help with a variety of tasks, but especially as group leaders during VBS week. Check back in May for camper and volunteer registration!
Save the date for VBS 2022, July 18-22!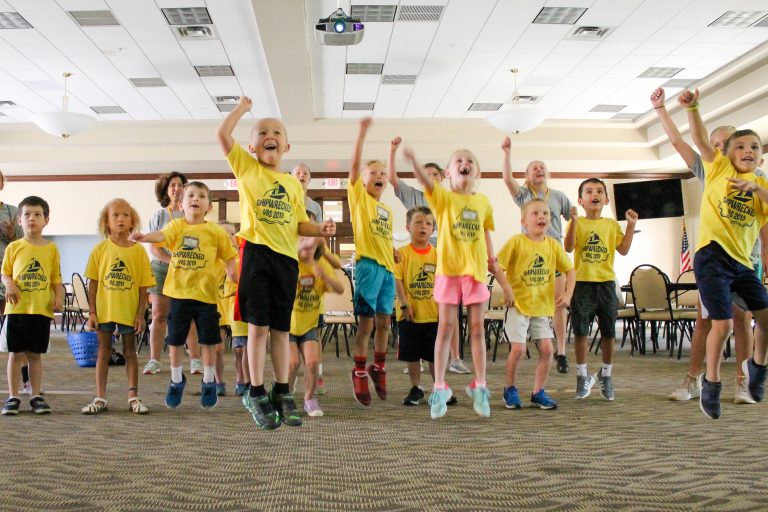 Jesus, however, called the children to himself and said, "Let the children come to me and do not prevent them; for the kingdom of God belongs to such as these. Luke 18:16