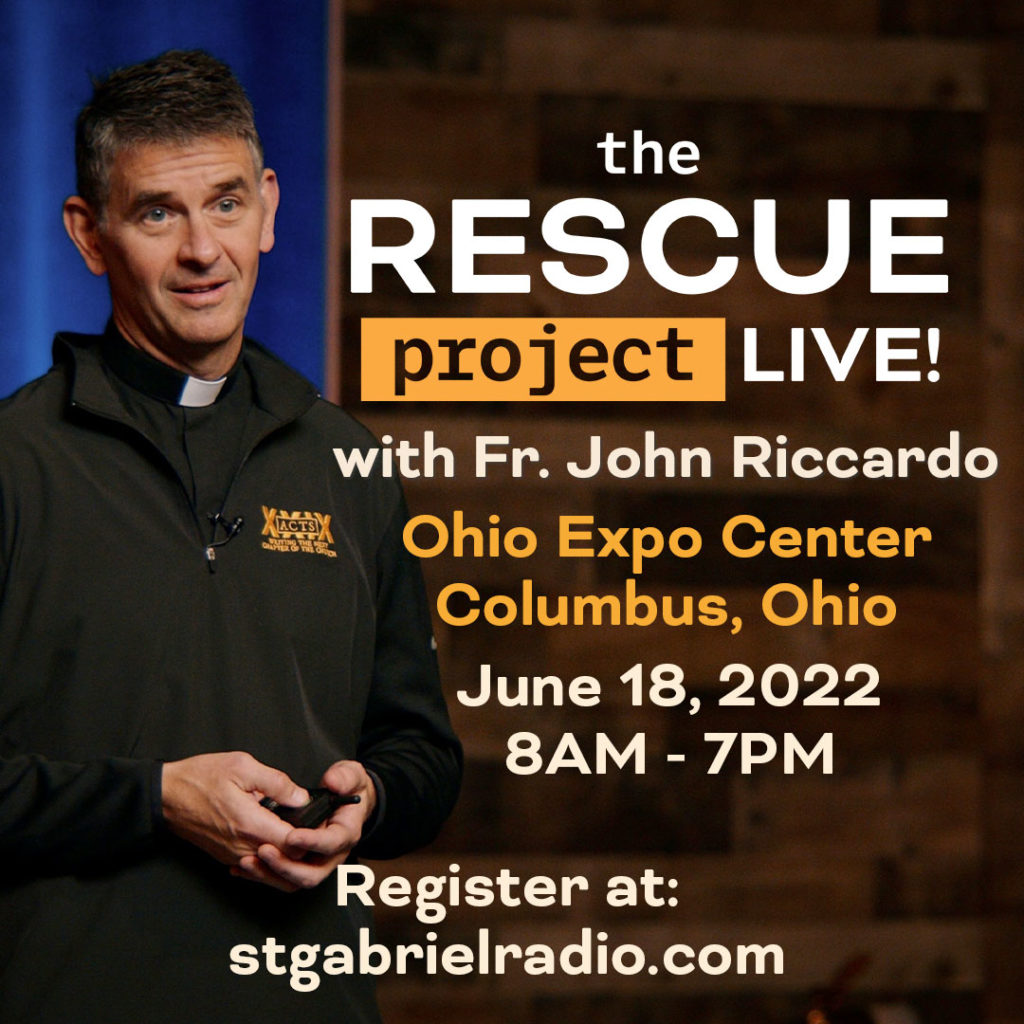 The Rescue Project Live will engage you to answer the deepest cry of your heart.
You. Truly. Matter.
We live in a confusing time and we need unshakable confidence in Jesus in order to live life passionately and with clear purpose. Join Fr. John Riccardo for the first-ever Rescue Project LIVE at the Ohio Expo Center in Columbus, Ohio on June 18th. Space is limited so register early.
Click the box below to register!