Our RCIA candidates received the Sacraments of Initiation at the Easter Vigil for full communion with the Catholic Church on Saturday, April 16.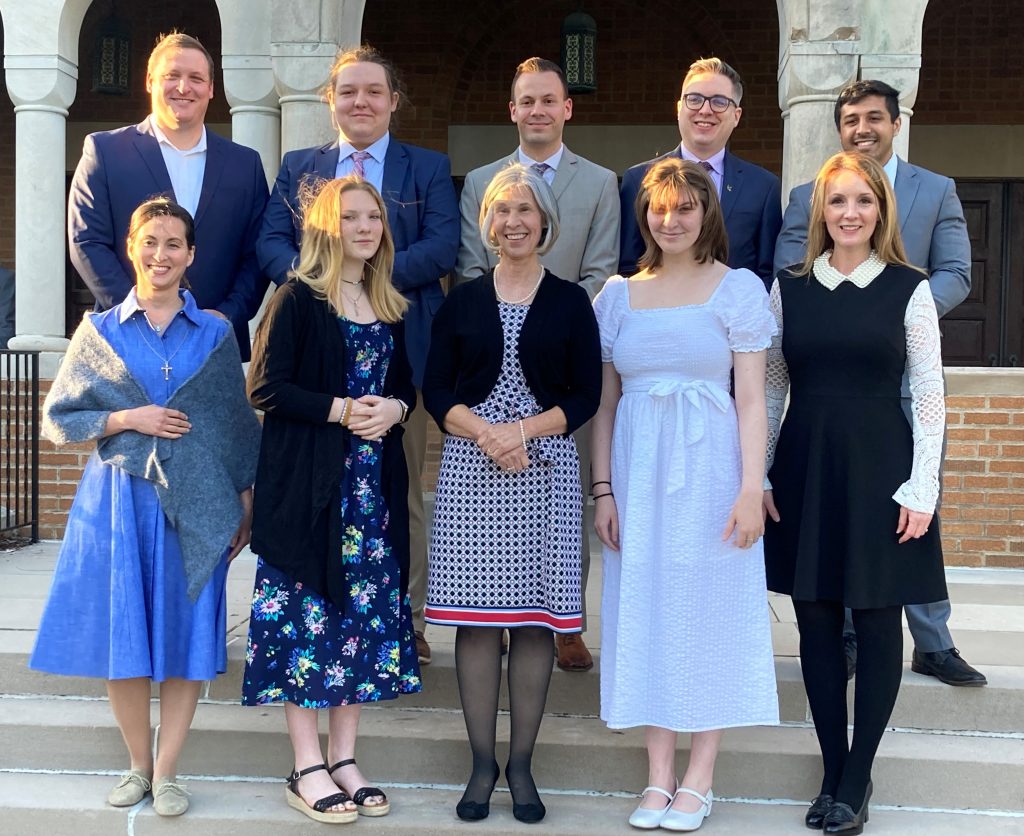 From left to right: Top row – Mitchell Kellermeyer, Markus Hill, Blaine Zaffos, Nick Fetko, Kiran Shanker. Bottom row – Olivia Fetko, Angie Bean, Linda Bauer, Margaret Brackbill, Julie Clemens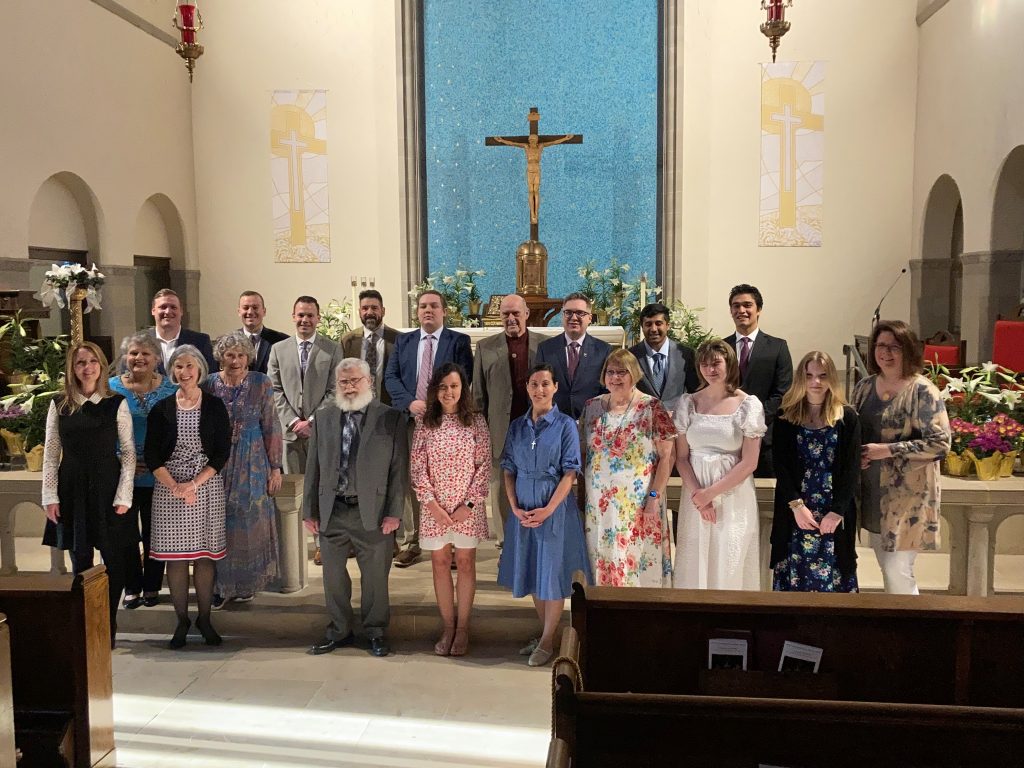 RCIA candidates and their sponsors.