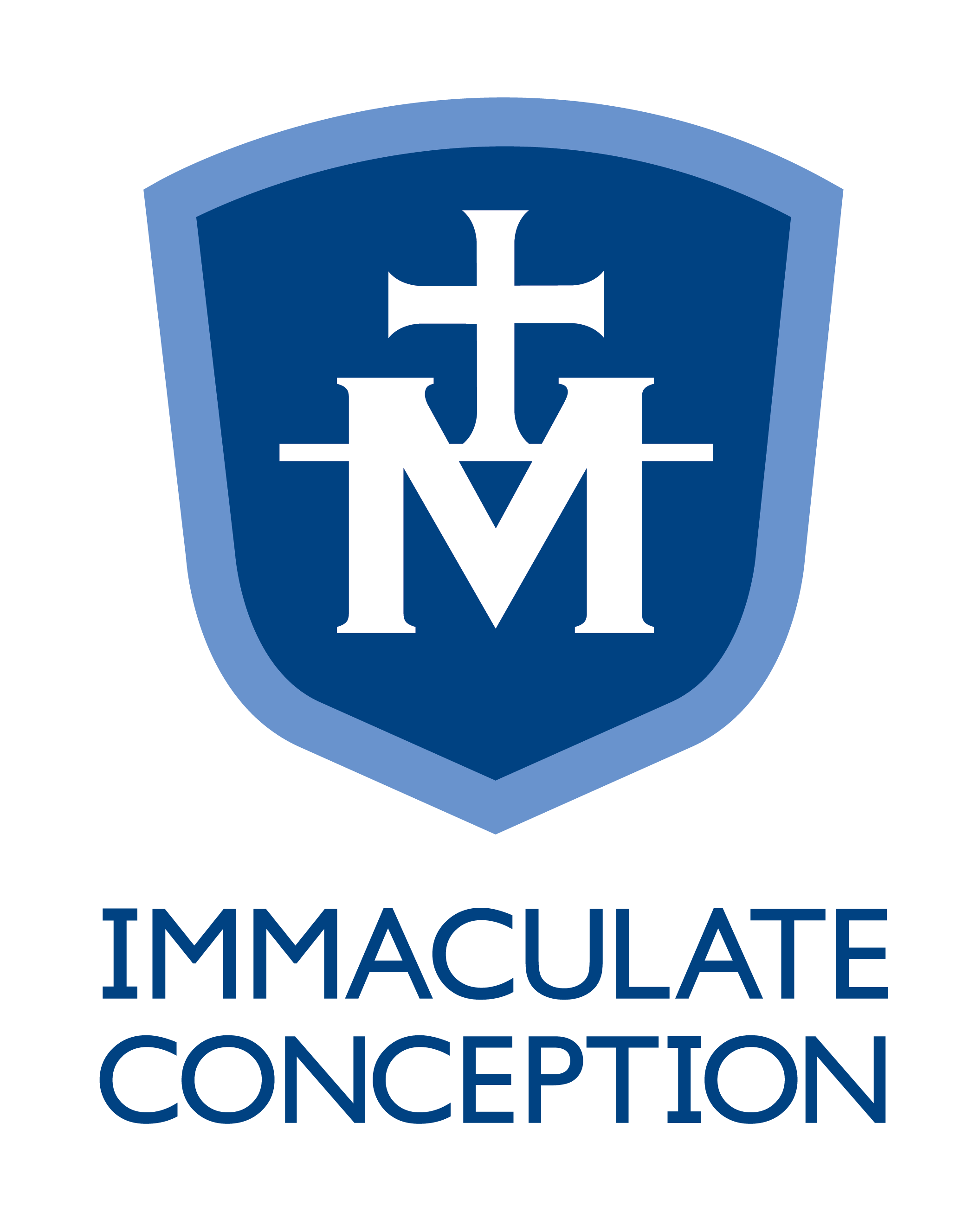 TEMPORARY CLOSURE OF ADORATION CHAPEL
VIRTUAL ADORATION CHAPEL HOUR (March 27, 2020)
Eucharistic Adoration began at Immaculate Conception in 2002 on the feast of the Assumption.
Perpetual Eucharistic Adoration is the adoration of Jesus Christ present in the Holy Eucharist. In the many Churches that have this adoration, the Eucharist is displayed in a special holder called a monstrance, and people come to pray and worship Jesus continually throughout the day and often the night.
Christ's great love for us was shown when he was crucified on the cross to pay the penalty for our sins and give us eternal life. He loves us without limit, and offers Himself to us in the Holy Sacrament of the Eucharist. In return, we are called to give Jesus love and adoration.
Our Adoration Chapel is named for Pope John Paul II and is located on the first floor at the east end of the former convent; now know as The Children's Center.  Park between the rectory and the Grotto, and follow the sidewalk behind the Children's Center to the door at the northeast corner of the building. The chapel is open 24 hours a day.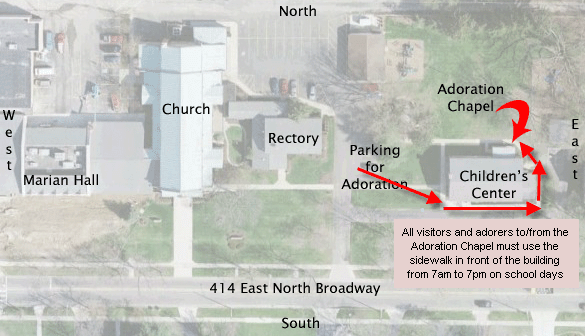 Please consider committing time for one or more of the following times we need adorers.
After selecting the time, click on the 
Sign Up
 link to volunteer for the time slot.
Tuesday, 9-10 a.m.
Tuesday, 10-11 a.m.
Tuesday, 6-7 p.m.
Wednesday,  9-10 p.m.
Friday, 9-10 a.m.
Friday, 4-5 p.m.
Friday, 10-11 p.m.
Saturday, 1-2 p.m.
Sunday, 12 noon – 1 p.m.
Sunday, 1-2 p.m.
Sunday, 3-4 p.m.
Sunday, 6-7 p.m.
For additional information regarding Perpetual Adoration, call the Parish Office at (614) 267-9241 or contact 
Bill or Mary Beth Hinger at 
(614)262-9332 or
bhinger@columbus.rr.com
. 
And behold, I am with you always, until the end of the age. Matthew 28:20